Sir Terry Pratchett has died. May this post be our farewell: sit tibi terra levis. The Romans basically had an obituary literary genre: not so much variety, but quite solemn. In his Small Gods, Pratchett wrote something that could pass for a Latin original (if in Latin, of course):
Time is a drug. Too much of it kills you.

Terry Pratchett, Small Gods
Choosing virus as a translation for "drug" has been somewhat capricious. The normal choice might have been venenum. Why virus, then? The whim of using a word that we find much in the current language, but little (if anything) in ancient Latin texts we usually read/translate. Moreover, it is one of those exceptions of the 2nd declension: although virus, -i, it is neuter.
For its part, nimis is the adverb that forms the adjective nimius, which in Spanish means just the opposite, while other languages ​​like English or Italian have kept the original meaning. This change in Spanish can be due to a crossing of nimius with minimus or even some kind of irony in using the adjective, which meaning eventually settled in Spanish.
Nimis takes the partitive genitive eius. Basic but worth remembering, Latin demonstratives/phorics have the same form for all three genders in the singular genitive.
Finally, the choice of the verb occido for "kill" (for which the Latin and Greek have many synonyms, with different nuances) is due to two reasons. First, because occido is less marked, i.e. more general, to refer to this action. Second, as a nod to Italian packs of cigarettes, which read:
Il fumo uccide.
Join the Latin from scratch course!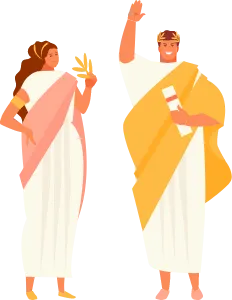 Theory without practice is absolutely useless!
With a one-time payment you'll have the full course forever, with all the theory explained in video (no dirty YouTube ads) and, most importantly, dozens of hours of practice analyzed and explained step by step by me on the screen. Join now!