You're full of shit!
As you should know, the sentence "you're full of shit!" means that someone doesn't believe what someone else is telling him. Not only that: the hearer is offended because of how ridiculous is for the speaker to think that he would get away with his lies.
The Latin translation is easy. It should be pointed out that here merdae is a partitive genitive, one of those that are governed by verbs denoting abundance (pleo, compleo, impleo, etc.) and adjectives related to those verbs, plenus 'full' in this case. In Spanish, one can see the regular evolution of the initial pl‑ into ‹ll‑› /ʝ/ (Spanish pleno is a cultism), just like pluvia > lluvia 'rain', etc.
It's not an easy thing to perceive, but the Latin adjective plenus (and therefore Spanish lleno) and the English "full" are cognates. English has undergone, according to Grimm's law, the change /p/ > /f/ (just like  piscis ↔ fish, pes ↔ foot, etc.).
While the English adjective has the bare root, the Latin word has the Indoeuropean suffix *‑no‑, which indicates that an action has been completed. We can find the same root in Greek πολύς 'many', origin of the combining form "poly‑".
Join the Latin from scratch course!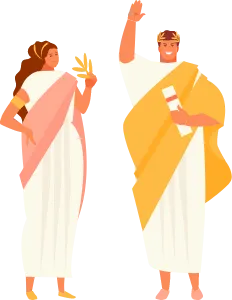 Theory without practice is absolutely useless!
With a one-time payment you'll have the full course forever, with all the theory explained in video (no dirty YouTube ads) and, most importantly, dozens of hours of practice analyzed and explained step by step by me on the screen. Join now!