For if the flies!
This is a common expression in Spain (and probably in other Spanish-speaking countries) used as a "disclaimer": you are doing something "just in case", because "better safe than sorry", etc.
I'm taking 50 euros to buy the paper… for if the flies!
No matter how hard you try to give a linguistic explanation, the expression doesn't make any literal sense and, syntactically, it's pure anacoluthon; but it's one of Spanish's guilty pleasures.
In a humorous way, Spaniards use it in an English literal translation (because it's the only way), very Spanglish, and this translation is already consolidated and any Spaniard understands it: "for if the flies!".
In Latin, we have but to translate it literally. I've chosen the nominative plural muscae in its "zero case" or "least marked case". Being a completely anacoluthic construction, it's only natural to use the least marked case, since it doesn't have any real syntactic function.
Join the Latin from scratch course!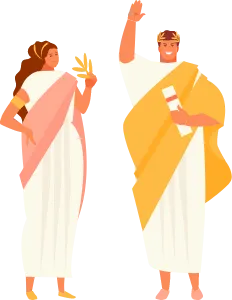 Theory without practice is absolutely useless!
With a one-time payment you'll have the full course forever, with all the theory explained in video (no dirty YouTube ads) and, most importantly, dozens of hours of practice analyzed and explained step by step by me on the screen. Join now!