Straight from the horse's mouth
This idiom is just one among so many that deal with horses. It means, as you probably know, that the information has been obtained from a trustworthy, reliable source, probably the original one.
The origin seems to be the habit of looking into a horse's teeth to discover its age, since that's the most reliable way to find it out, at least without resorting to modern science. So, if you look into the horse's mouth, you know its age "straight from the horse's mouth", that is, the most reliable source.
Two interesting things on the Latin translation. First, the choice of ex among the three main separative prepositions (a/ab, de, e/ex); unlike the other two, ex is used when something has come out from inside something else, while ab is mere unspecified separation, and de usually means a from-top-to-bottom separation (curiously enough, de was the least common in Latin, but it's the one which prevailed in Romance languages).
Second, the choice of rostro instead of other alternatives such as ore or bucca. These two could have worked too, but the proper noun for animals' mouths/muzzles/snouts is this word, rostrum.
Join the Latin from scratch course!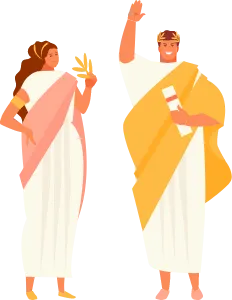 Theory without practice is absolutely useless!
With a one-time payment you'll have the full course forever, with all the theory explained in video (no dirty YouTube ads) and, most importantly, dozens of hours of practice analyzed and explained step by step by me on the screen. Join now!