In the thirteenth module of the Latin from Scratch course, we'll learn about ut (and its reverse ne), another word with many meanings, which will remind us of cum. After studying its syntax, we'll practice with a good deal of sentences.
Class on the word ut
Syntax of ut

(16m 24s)
Practice: morphosyntactic analysis and translation (13)
We'll work with some isolated sentences, where we'll find a bit of every aspect of ut (and ne).
Patri persuasi ut aes alienum filii dissolveret.

Te rogo ut omnia gubernes prudentia tua.

Flexit viam Brutus ne obvius fieret.

Censuerunt ut P. Lentulum in custodiam traderet iudex.

Discedit ab hibernis Caesar in Italiam, ut quotannis faciebat.

Tantum te oro ut probus sis; ego quoque proba ero. Spero ut valeas.

Ut omnia contra opinionem acciderent, tamen multas naves habebant.

Orgetorix coniurationem nobilitatis fecit et civitati persuasit, ut de finibus suis cum omnibus copiis exirent.

Summa erat in oppido facultas rerum belli, et natura loci sic oppidum muniebat, ut magnam daret facultatem bello, propterea quod flumen, ut circinus, paene totum oppidum cingit; reliquum spatium mons continet magna altitudine ita ut radices montis ex omnibus partibus ripae fluminis contingant.
Here you have the statements of the words appearing in the translation for this module. It is important for you to learn the vocabulary. To compel you to do so, I won't usually repeat words from previous modules.
For the sentences:
persuadeo, persuadere, persuasi, persuasum — persuade, convince
aes alienum, aeris alieni — debt
dissolvo, dissolvere, dissolvi, dissolutum — forgive, condone
flecto, flectere, flexi, flexum — bend, turn round
obvius, obvia, obvium — in the way
obvius fieret — translate as "encounter (someone) head-on"
censeo, censere, censui, censum — consider, decrete
trado, tradere, tradidi, traditum — hand over, put
iudex, iudicis — judge
discedo, discedere, discessi, discessum — leave
hiberna, hibernorum — winter quarters
quotannis — yearly, every year
tantum — only, just
oro, orare, oravi, oratum — ask for, beg, plead
probus, proba, probum — good
spero, sperare, speravi, speratum — hope
valeo, valere, valui, valitum — be well
contra — against (+ accusative)
opinio, opinionis — opinion, what is expected
accido, accidere, accidi, – — happen
Orgetorix, Orgetorigis — Orgetorix (Helvetian nobleman)
coniuratio, coniurationis — plot, conspiracy
nobilitas, nobilitatis — nobility
finis, finis — border, frontier, land
exirent — from exeo (irregular) 'go out'
facultas, facultatis — ability
locus, loci — place
munio, munire, munivi, munitum — protect
propterea quod — because
circinus, circini — compass
paene — almost
cingo, cingere, cinxi, cinctum — surround
spatium, spatii — space
contineo, continere, continui, contentum — contain, encompass
altitudo, altitudinis — altitude, height
radix, radicis — root, foot (of a mountain)
contingo, contingere, contigi, contactum — touch
Review of the translations
Once you have finished with the analysis and translations, now it's time to review them on the screen.
⚠️ Even if you think you've done everything correctly, it is very important for you to always check the review, since that's where we actually practice and check what we have learned. You've already seen that the analysis-translation process is quite systematic and strict at first, precisely so we can absorb everything we're doing.
In the following video (⏳ 37m 47s ⌛) I analyze and translate the sentences:
🔒
Access to this content is exclusive for premium students.
Buy the course for full access or log in (if you've already bought).
In the next module we'll continue with something easier: the degrees of the adjectives.
Join the Latin from scratch course!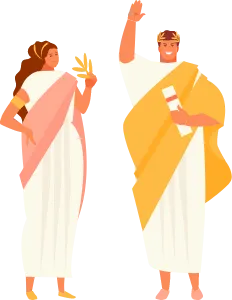 Theory without practice is absolutely useless!
With a one-time payment you'll have the full course forever, with all the theory explained in video (no dirty YouTube ads) and, most importantly, dozens of hours of practice analyzed and explained step by step by me on the screen. Join now!