In the fourteenth module of the Latin from Scratch course, we'll learn the degrees of adjectives (comparative and superlative) and how to make adverbs of manner from adjectives (and their own comparative and superlative degrees).
Classes on the degrees of adjectives and adverbs
Comparison of adjectives

(13m 06s)

Superlative adjectives

(05m 50s)

Adverbs of manner from adjectives

(03m 28s)
Practice: morphosyntactic analysis and translation (14)
In this occasion we will translate a few simple sentences with comparatives and superlatives.
Omnia tua consilia nobis clariora luce sunt.

Hostes, cum nostros equites viderunt, celeriter ad silvas fugerunt.

Aestate dies longiores noctibus sunt, sed hieme noctes diebus longiores.

Nihil homini libertate dulcius est.

Saepe remedium malo peius est.

Socrates omnium hominum sapientissimus fuit.
Here you have the statements of the words appearing in the translation for this module. It is important for you to learn the vocabulary. To compel you to do so, I won't usually repeat words from previous modules.
For the sentences:
clarus, clara, clarum — clear, bright
lux, lucis — light
aestas, aestatis — summer
nox, noctis — night
hiems, hiemis — winter
nihil — nothing
remedium, remedii — remedy
malum, mali — evil
Socrates, Socratis — Socrates
sapiens, sapientis — wise
Review of the translations
Once you have finished with the analysis and translations, now it's time to review them on the screen.
⚠️ Even if you think you've done everything correctly, it is very important for you to always check the review, since that's where we actually practice and check what we have learned. You've already seen that the analysis-translation process is quite systematic and strict at first, precisely so we can absorb everything we're doing.
In the following video (⏳ 10m 26s ⌛) I analyze and translate the sentences:
🔒
Access to this content is exclusive for premium students.
Buy the course for full access or log in (if you've already bought).
In the next module we'll learn something more important and frequent: the demonstrative pronouns and adjectives.
Join the Latin from scratch course!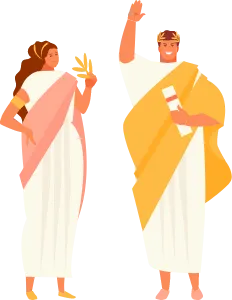 Theory without practice is absolutely useless!
With a one-time payment you'll have the full course forever, with all the theory explained in video (no dirty YouTube ads) and, most importantly, dozens of hours of practice analyzed and explained step by step by me on the screen. Join now!