In LatinFromScratch.com you'll learn Latin through the grammar-translation method: you study the grammar and apply it to the morphosyntactic analysis of the Latin text in order to translate it into English.
👉 Start with the zeroth class and from there follow the instructions!
Join the Latin from scratch course!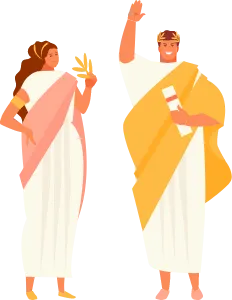 Theory without practice is absolutely useless!
With a one-time payment you'll have the full course forever, with all the theory explained in video (no dirty YouTube ads) and, most importantly, dozens of hours of practice analyzed and explained step by step by me on the screen. Join now!