The following are stories from the book Once Upon A Time: Children's Stories From The Classics (1920?) by Blanche Winder (1866-1930). The author tells the myths in a way closer to fairy tales than to traditional classical myths.
Also available as a podcast! 🎙️
Get the book! Once upon a Time… Greek Myths!

Now you can buy the book in paperback, for Kindle, and even pdf and epub* (if you hate Amazon or something like that).
Also, by buying any version of the book, you contribute to my work.
Thanks!
Paco
* You can also buy the audiobook version: you'll get 25 mp3 files with no ads.
---
Preface
This preface is included in the original book.
The stories in this book are all derived from the beautiful literature of ancient Greece and Rome. Just as they have inspired the finest poetry and painting of the world, so they cannot fail to delight any child who loves a tale about princes and princesses, enchanted forests, sparkling water nymphs, scaly dragons, stags with golden hoofs, and horses with silver wings. Never was there a finer fairy palace than that which sheltered Psyche, never were there seas so marvelous as those Ulysses sailed "once upon a time".
The stories have been handed down to the children of the new world from the children of the old — those little Greek maidens who, on the eve of marriage, placed their hair nets, their pretty balls, their tambourines, their dolls, and their dolls' dresses on Diana's altar, and those little shepherd lads who laid baskets of fruit upon the shrines of Pan.
Source of the text, etc.

The scanned book is available on Archive.org. I at LatinFromScratch.com have proofread, edited, etc., the OCR version. Minor changes have been made, but, in general, every spelling, word, sentence, paragraph, etc., is as in the original (however, most changes are about having more paragraphs for a more effortless reading experience, and occasionally some old-fashioned spellings such as to-morrow → tomorrow). Proper names have been changed from the Latin version into the Greek version (e.g. Athena instead of Minerva, etc.); also, some passages might be considered politically incorrect nowadays, or too condescending or patronizing for children, etc.
Images haven't been included, since the illustrator, Harry G. Theaker, died in 1954, so his illustrations aren't in the public domain in many countries (for example, Spain).
---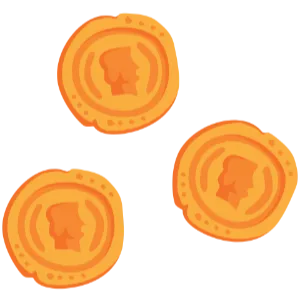 Now, I've digitalized it: scanned, OCR'ed, edited, and published. It's not been a light task, so please feel free to contribute to my work! (More on the way!, so help me stay motivated to keep publishing these!)