The following are stories from the book Evergreen Stories – First Series (1920?) by Winifred Margaret Lambart Hutchinson (1868-1936). The author tells the myths in a very entertaining way, yet very close to the original sources, which she actually mentions for each story.
Also available as a podcast! 🎙️
Source of the text, etc.
I'm somehow proud that this book is —let's say— published online for the first time here at LatinFromScratch.com. How so? This book is not available at the Internet Archive or any other such website. I don't know how many copies —physical, or digital, for that matter— might be out there, but it is probable that not so many. However, I'm the lucky owner of one of them, which of course I had to buy second hand.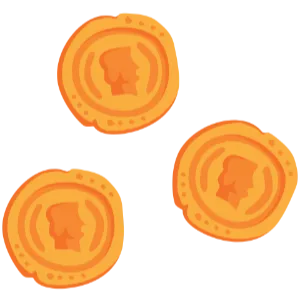 Now, I've digitalized it: scanned, OCR'ed, edited, and published. It's not been a light task, so please feel free to contribute to my work! (More on the way!, so help me stay motivated to keep publishing these!)
---
Now, you can also buy it for Kindle or in paperback!

This book contains five mythological stories, retold from classical sources, by master storyteller W. M. L. Hutchinson.
They are free renderings, in narrative form (more or less like modern novels), of these stories, so they can be enjoyed by modern readers, even those not used to reading classical texts.
Please note: while there's nothing especially explicit, this book is not intended for children.
Sources
These are the sources Hutchinson lists at the end of the volume:
Midas. This story has been put together from scattered references to the Midas legend and to the enigmatic figure of Silenus, of which the following may be given as occurring in classical authors whose translated works are easily accessible to English readers:

Herodotus (book VIII. 138) mentions the capture of Silenus in the garden of Midas, "where wild roses grow, each one having sixty leaves, and they surpass all others in fragrance."
The sixth eclogue of Virgil tells how two shepherd lads surprised and bound Silenus while he slept, and how the "poet-satyr" sang them a wondrous song as the price of his release. Note that, whereas in later literature and art, Silenus became a purely comic figure —a tipsy old man, who, insecurely mounted on an ass, rides among the riotous troop of the wine god— Virgil goes back to the earlier myths, in which he appears as a sort of "double" of Pan, and, like Pan, is endowed with mystic power and wisdom. Hence Virgil puts into his mouth the account given by Greek philosophy of the origin of things.
In the Metamorphoses (book XI. 11. 90 ff.), Ovid narrates in his most brilliant manner the bestowal on King Midas of the "gold-transmuting" power and its consequences. The present writer has followed earlier traditions in recounting the episode of the musical contest between Pan and Apollo, and the punishment of Midas for preferring the former; but, with Ovid, has made the king's barber the betrayer of his secret. Another version of the legend makes the wife of Midas the culprit; this is followed by Tennyson (in The Princess) —
Then Florian — but no livelier than the dame
that whispered "Asses' ears" among the sedge.

Alcestis. This is a free rendering, in narrative form, of the earliest extant play of Euripides — the Alcestis, produced at Athens in the year 438 B.C. The play is familiar to English readers from Browning's version of it in Balaustion's Adventure. But the over-idealized portrait of Hercules there presented should be corrected by reading the late Dr. Verrall's essay on the Alcestis in his Euripides the Rationalist.
Real Helen. This story is taken from a play of Euripides — his Helena, produced 412 B.C., and based on the strange legend that the real Helen went to Egypt, and only her wraith to Troy. The origin of this legend is unknown; it first appears in a poem by Stesichorus (a Sicilian Greek, born about 640 B.C.), which he was said to have written as a palinode or recantation. For, according to the story, he had abused Helen in a lay as the most faithless of her sex, and was straightway stricken blind; convinced of sin, he wrote a new poem, protesting that Helen was innocent, and had never gone to Troy at all — and thereupon his sight was restored to him. Dr. Verrall's essay on this play in his Four Plays of Euripides will repay study.
Cupid and Psyche. This version of a very ancient fairy tale appears in the Golden Ass of the late Latin writer Apuleius (born A.D. 126). The best English translation remains that of Adlington (1566), reprinted in The King's Classics (ed. W. H. D. Rouse).
Er. A free translation of the myth which concludes the Republic of Plato. (See "Everyman" edition.)