You want to learn Latin and you're checking your options to do it online.
Quite surprisingly, there are not so many reasonable materials out there. You are not willing to stand any more professor's materials from the 19th century pasted into their website from the 90s.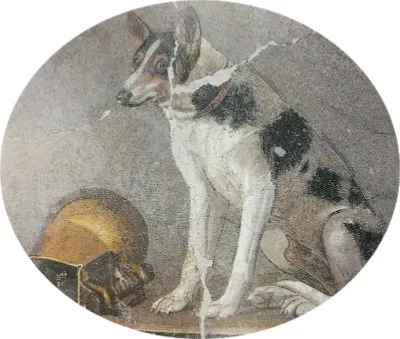 I am not an English-speaking native, but I am a Classics graduate (licenciado en Filología Clásica, to be precise).
My name is Paco, and I have created AcademiaLatin.com, the only website in Spanish to learn Latin from scratch, with all the grammar and hundreds of hours of graduated practice, explained on video step by step.
I was shocked to see there's no equivalent in the English-speaking world. That's why I decided to create LatinFromScratch.com.
I want to start already!
Macte! Go on and start with the first lessons!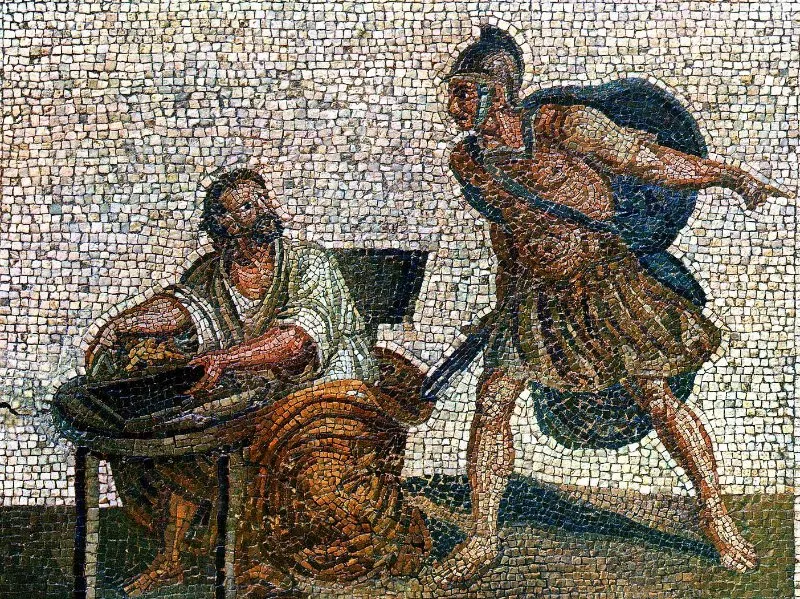 I haven't created this course by publishing random content depending on whether the previous night I had watched Gladiator or Spartacus. I have created a consistent, comprehensive, step-by-step course.
You start with the first class and continue with lesson two, then the third one, etc.
This way you'll learn Latin.
Yes, yes. I want to start already!
Some questions you may have

Socrates was asking questions to others and to himself all the time. That's what made him one of the wisest guys. It's good to have questions. I have answers. Some of them are brutally honest.
Why is the content free?
I know, I know: if something is free, you are the product.
The initial materials are gratis, and most of the grammar is free. However, to access most of the practice you need to pay. (Naturally, this part is the most important, indispensable part of the course, and that's what should make you pay).
Why should I learn Latin?
It's really not up to me to decide or convince anyone. You should know why you are here in the first place!
Can I learn Latin just by doing the grammar part?
Partially yes, but mostly no.
You could study the theory for your driving license, but it wouldn't make much sense if your plan doesn't include going for the practical part. It just wouldn't work.
Do I need to learn grammar?
Yes, you do.
Latin is a dead language and you can't absorb it just by listening to natives, watching movies and listening to podcasts.
Will I be speaking Latin?
Most probably no, you won't.
There are really not so many people who actually speak Latin with reasonable fluency, and these are people who have spent thousands and thousands of hours not only learning Latin, but also —and most importantly— actually practicing speaking it.
For better or for worse, you can't just practice speaking with natives. Unless you go to very specific, top Latin-speaking communities and spend thousands of hours speaking it, there's pretty much no way you will be speaking Latin. (However, it is possible).
Will I be able to read Latin like I read a newspaper in English?
Once again, most probably no, you won't. This is, nevertheless, much more likely than speaking. There's definitely no shortage of Latin texts to practice reading.

However, once again, take into account that for this you need to read for thousands of hours. You can't expect to be reading Cicero after a few hours of Latin grammar.
Even a native can't properly read Shakespeare without a previous decent education. Multiply that by 100x for Cicero, Tacitus, and at least 50x for Julius Caesar…
That's why in the course I also encourage you to be reading Latin from the beginning, and, for that, we use some very simple readers.
I already know Spanish, French, Italian… Will it help me to learn Latin?
It will definitely help. However, even Spanish, French, Italian natives need to put effort to learn Latin.
Will Latin help to learn languages such as Spanish, French, Italian…?
Yes, it will.
However, if your ultimate goal is learning Spanish, French, Italian, etc., just go and learn those languages.
If you plan to study Latin just as a tool to learn modern Romance languages, that's really a waste of time. Use your time and money to learn the language you actually want to learn.
Where do I pay?
I'm glad you ask! Go here.
Can I ask you something?
That depends. Please, go here.
How can I have more of all this Latin and classics stuff?
You can read a bit more about me, and you can also follow me:
However, the best is for you to subscribe to my newsletter!
---
If you just want to read a bit more without all the social madness, I also publish on my blog here. Some stuff you will enjoy: